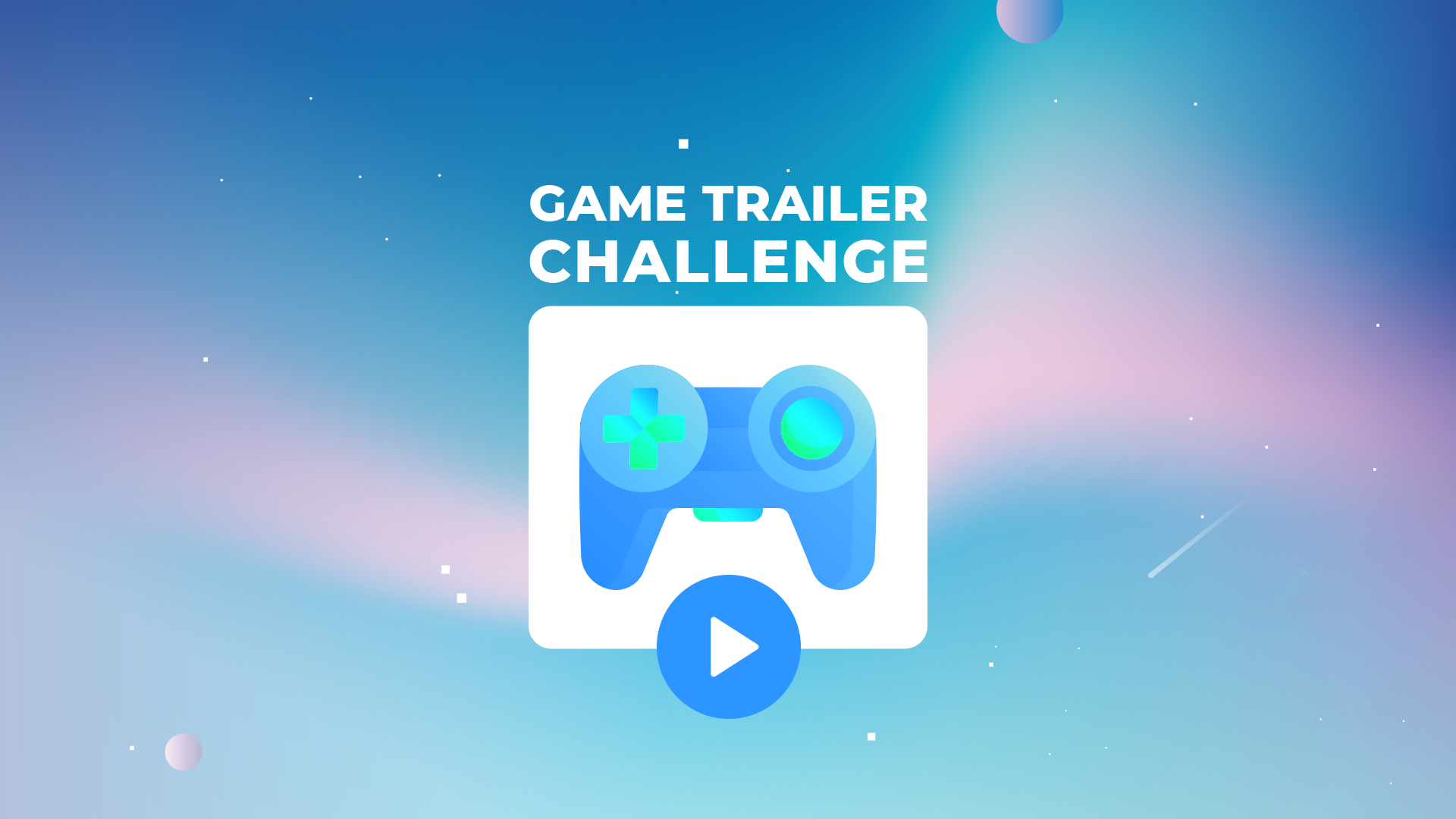 Game promo starts with a trailer
Join our challenge and create a trailer for your game.
Learn, work, improve, and win prizes.
Teams of all levels of experience are welcome. 

Games on all stages of development, including the concept phase, can have trailers produced. That's why you can apply in two
categories:
Trailers to existing games or games in development

Trailers to non-existing game or game concepts
Each team will receive feedback from our experts.
The winners will receive Nintendo Switch!