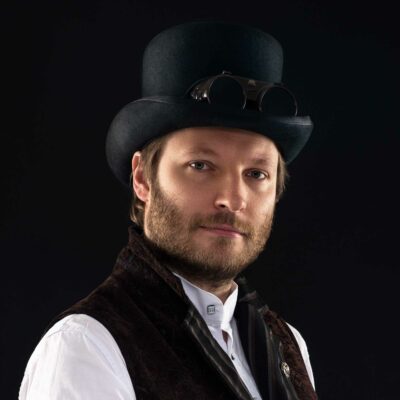 Juliusz Zenkner
Robot Gentleman
Juliusz dedicated his studies and early career to art, animation and filmmaking. For over five years he worked in the Oscar nominated post-production studio Platige Image, contributing to such acclaimed movies as Jerzy Skolimowski's "Essential Killing" and Lars von Trier's "Melancholia". As the Art Director at Robot Gentleman, he has been shaping the art vision for studio's games since 2014, beginning with "60 Seconds!", followed by its space-bound sequel "60 Parsecs!".
Your Game Trailer sucks. Here's why and how you can fix it!
Game trailers are very successful marketing assets that can really help you to promote your game. Sooner or later you will need to have a proper game trailer and it doesn't need to be a painful task resulting in a boring 5-minute recording of a gameplay. I'll will show you some of my personal tips and tricks how to invite players into your world by making the videos more interesting. I will also share my experiences from the perspective both a filmmaker and game developer.
Watch restream on our Twitch
Thursday 21th January 2021  18:00