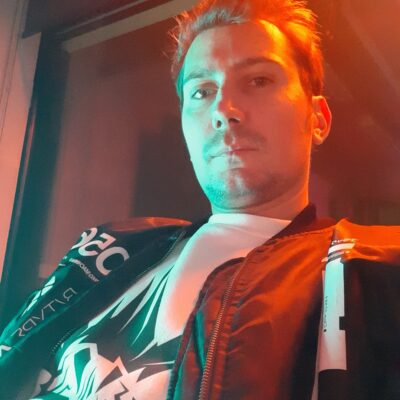 Kuba Sobek
Radikal Studio
Videoware producer, owner of Radikal Studio (est.2011) label which specializes in game trailers and ingame video assets like 2D cutscenes or animated environments.
Worked on game trailers for (among others) The Witcher 3: Complete Edition, Gwent: The Witcher Card Game, Observer, Blair Witch and Layers of Fear 1&2. Cut and executed non-broadcast ads for Cyberpunk 2077, many AA games and lots of indies. Produced animated environments for Vampire The Masquerade: Coteries of New York and its standalone expansion Shadows of New York. Worked with dozens of developers and publisher on hundreds of video games.
Did some intros and cutscenes for indies. Is now willing to share his experience and know how with you.
One man. In a world. Full of video games. - Convince players to buy Your game with a proper trailer.
Let's talk about trailers. How to make them. What's OK and what is definitely not by the book.
How can you elevate your game and / or bury all your hopes and dreams with the trailer. The trailer is there not only for the audience but also for game journos and investors.
You need media coverage, wishlists, consumer's attention. The trailer is more or less a commercial - have a professional one. You have one opportunity to properly show your game, don't miss the shot to get the fame.