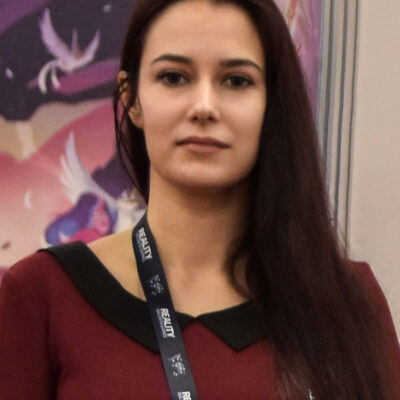 Alexandra Lison
Crystal Canvas
Alexandra Lison is a professional visual artist and game art curator.
She Participated in both global and national exhibitions. Her video art installations were exhibited, among others at Esteemed Graduates of Polish Academies of Fine Arts Exhibition, Great Armoury, Gdansk and at ZAMEK Culture Centre in Poznan. Recently her digital collage has been included in the Uniqlo Tate Lates: Dora Maar and was displayed at Tate Modern in London.
Alexandra is the originator and curator of The Crystal Canvas Prize – an international digital art contest, open to all artists, who devote themselves to create concept and promotional art for video games. She is interested in examining and promoting concept art.