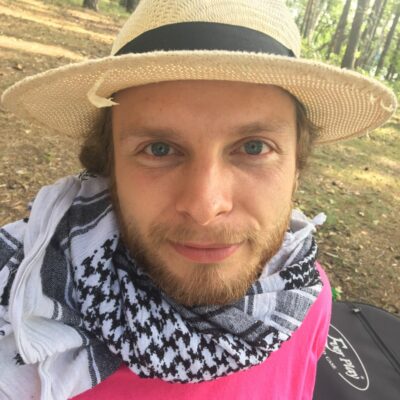 Mikołaj "Sos" Kamiński
The mad scientist of video games, creator of McPixel, Thelemite, Mosh Pit Simulator and many other games, no one has ever heard of.
Once a teacher. In the future Superhero.
Addicted to old computers.
How to show your game in 60 seconds?
Making a good game is only half success; the other half is telling about it so that everyone listens.
During this lecture, you will learn how to record your production gameplay and put it together into a heart-touching trailer. I will tell you what software to use, how to capture and choose the best frames, and put it together to show only the best part of our production.
Watch restream on our Twitch
Thursday 4th February 2021  18:00