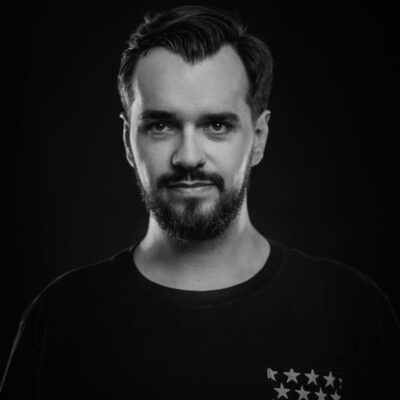 Tomek Suwalski
Platige Image
Director and screenwriter with a 15-year long career in the movie industry. The hallmark of all his projects – films, animations, music videos and cinematics – is a combination of strong narration and impressive visuals. Tomek is able to achieve such amazing results because of his great understanding of storytelling and film craft. Besides filmmaking he writes fiction and comic books.
He participated in the creation of such works as:
– Cichosza – narrative music video, written & directed by
– Tom Clancy's The Division 2 and Division 2 Episode 3 – cinematic launch trailer, directed by
– Dying Light 2 – game trailer, directed by
– Metro Exodus: Artyom's Nightmare – CGI short, written & directed by
Q&A: Game trailers production, direction, screenwriting
Ask your questions and upvote... or downvote questions from others in the form below.
Watch stream on our Twitch
Thursday 25th February 2021 19:00